Photo Album, July 14, 2015
Golden Bird comforts Vicki.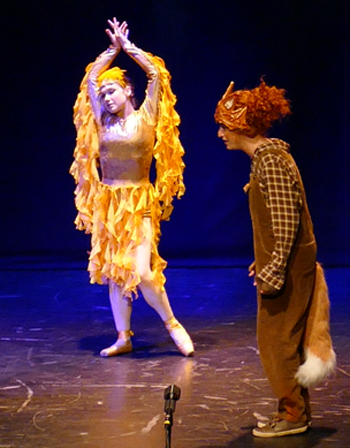 Kaj and Vicki meet at crossroads.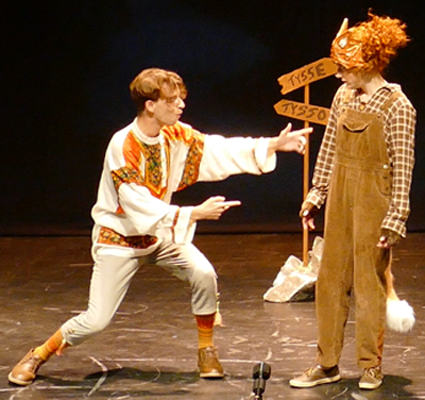 Meeting Country Folk plead for food.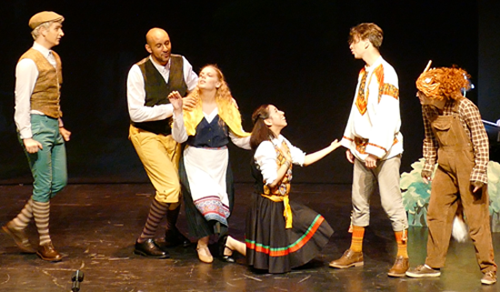 Ensemble revels at Jolly Jester Inn.


Big brother points right way to little brother.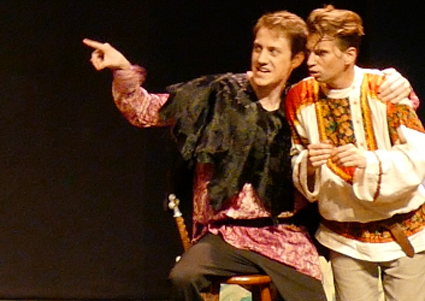 Kaj and Candela tango, with Country Folk.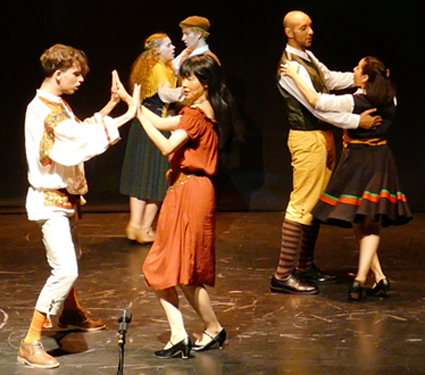 Vicki confronts Kaj after tango.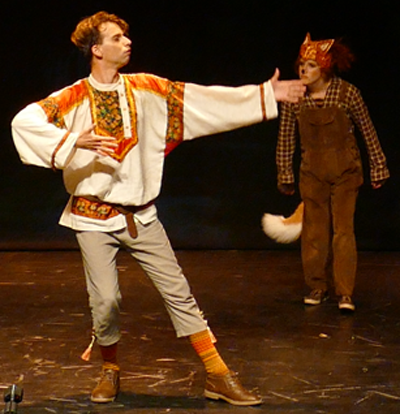 Kitchen Troll catches Kaj and Vicki.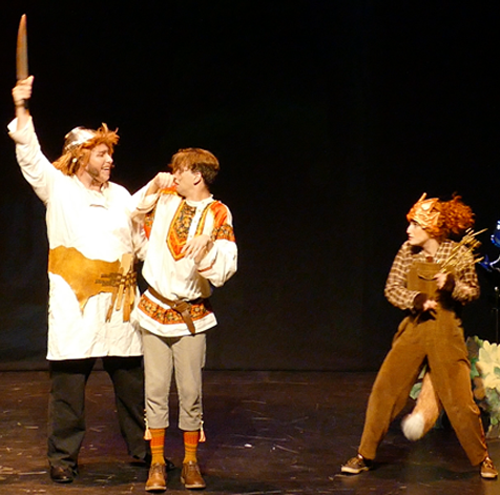 Kaj lands in arms of Kitchen Troll -- safely?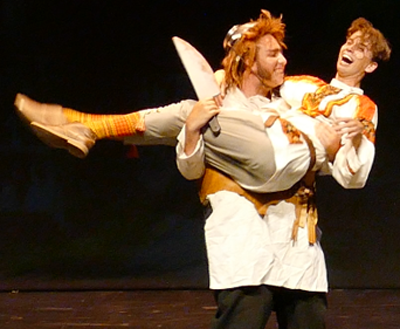 Candela tries to pick a winner, Bjorg or Tor.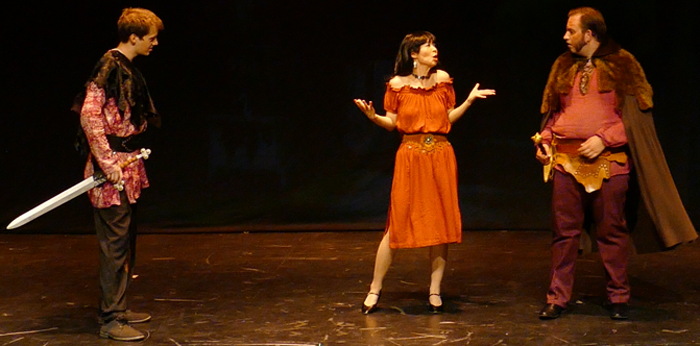 She gets advice from a pair of devils.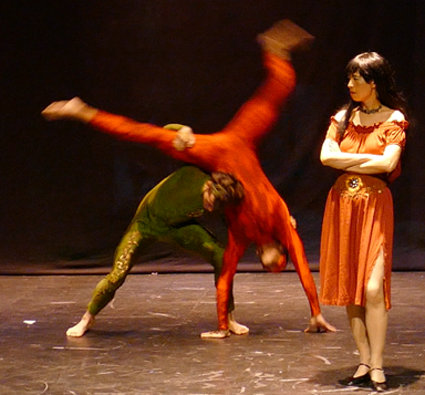 Vicki and Kaj try to pry Golden Bird from Baseball Troll.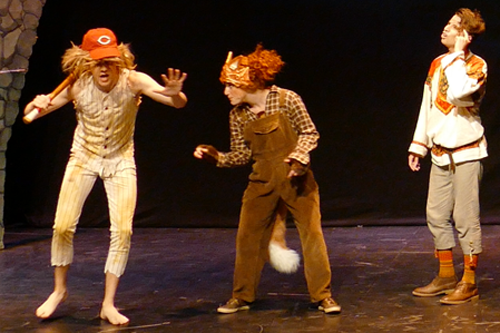 Troll teaches Country Folk to jitterbug.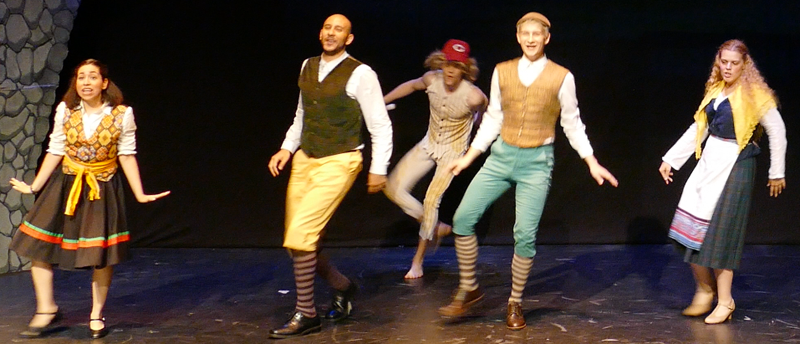 Golden Bird tries to escape Devils.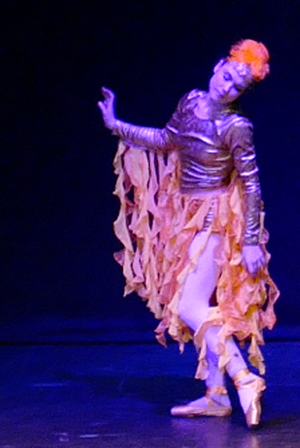 Blues Troll won't trade Golden Bird for Swiss Army Knife.

Kaj sings about "love stuff" with noose around his neck.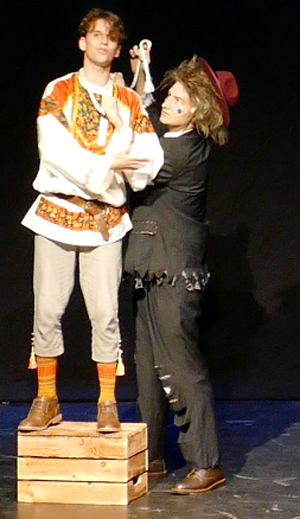 Alf meets vixen about which his son raves.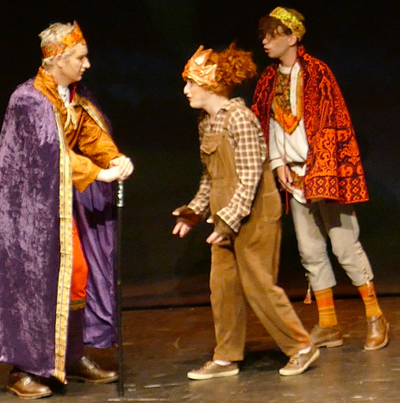 Golden Bird confirms awful task.


Prince bids fond farewell to vixen.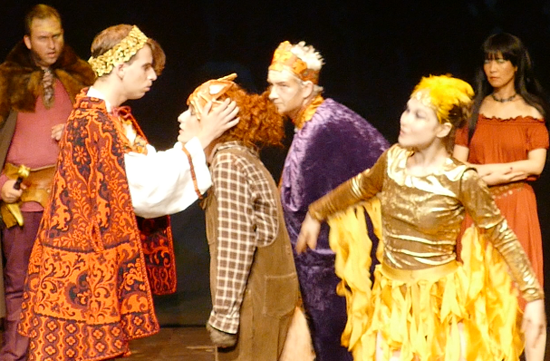 Vixen about to lose head over prince.